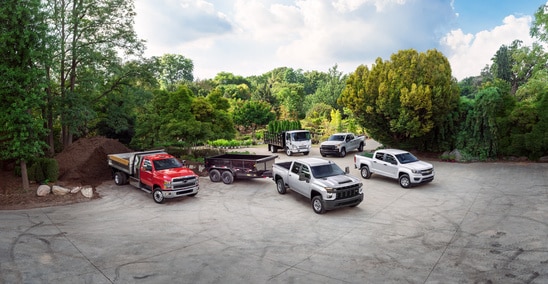 Rockford, MI area drivers have plenty of options to consider when looking for a new vehicle. While you might have a specific model in mind, some customers have a tougher time settling on a payment plan that suits their distinct needs, budgetary restrictions, and credit history. No need to worry -- our experts here at Ed Kohen Chevrolet are here to help ensure you have an unparalleled shopping and ownership experience!
What's The Difference Between Financing And Leasing?
Financing a model is the traditional route many shoppers take in order to enjoy their vehicle for as long as they'd like. There are quite a few benefits to purchasing a new model. For instance, month-to-month payments might be slightly higher, but you'll eventually own the vehicle outright once it's been paid off meaning you can sell it or trade it in for its value when you ultimately require another vehicle. You can also make your financed vehicle your own once it's been fully paid off with aftermarket parts or accessories. While you have this option during your financing period, we recommend holding off on installing aftermarket pieces of equipment as they might void your warranty! Another benefit to financing a vehicle is the fact that there are no mileage caps associated with your purchase. As long as you regularly maintain and service your vehicle, it'll surely last for many miles to come down the road.
Leasing a new vehicle is a suitable payment method for those customers searching for a bit more flexibility out of their next model. Monthly payments are slightly lower and the down payment at your signing is generally less as well. Moreover, you can always opt to trade-in your vehicle at the end of the lease term for a model that's equipped with the latest tech features, safety systems, and interior niceties. Perhaps most importantly, leased vehicles offer generous warranty coverage so you won't have to worry about costly repairs if a collision should occur or a piece of equipment fails.
Tour our full lineup of new Chevrolet models before filling out our user-friendly financing application to get a jump start on the paperwork process. If you have any questions regarding our available competitive payment options, simply give our expert financing team a call.