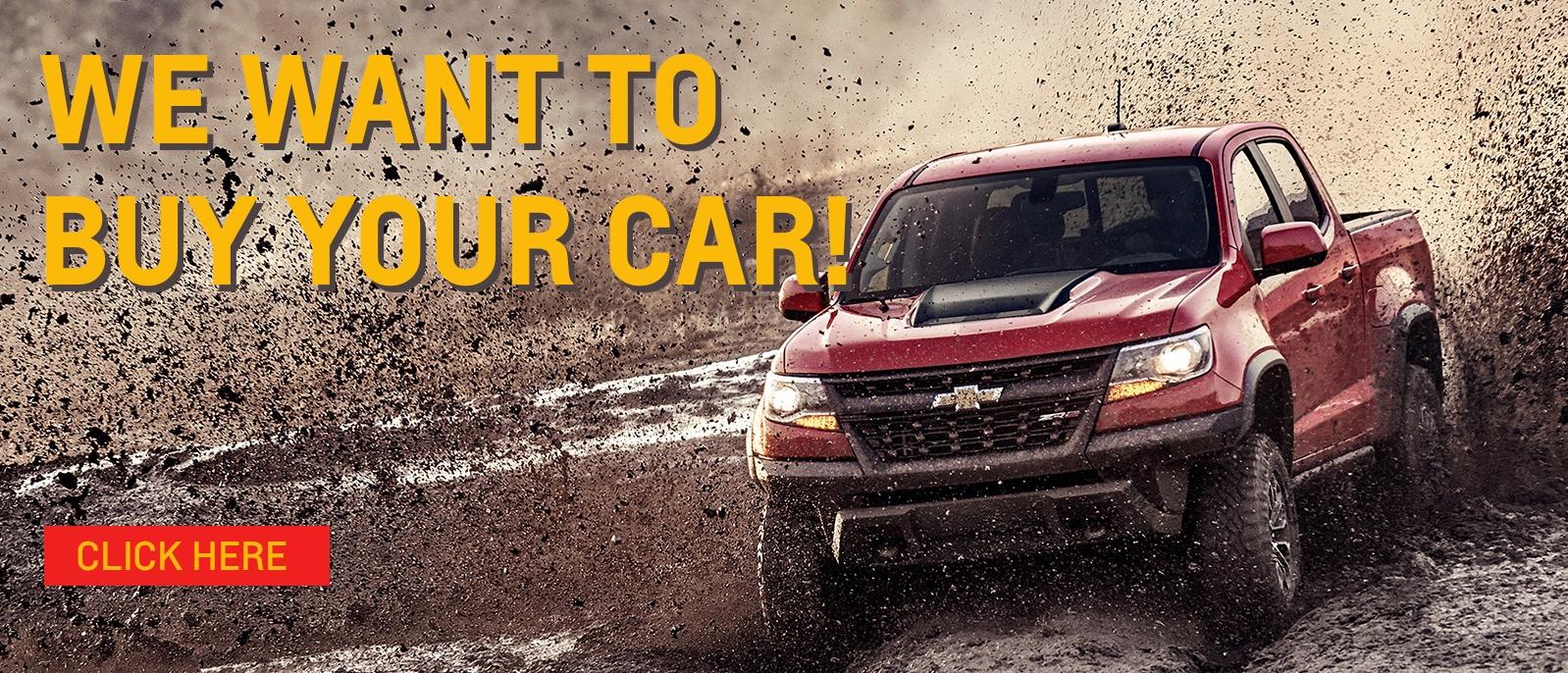 WE WANT TO BUY YOUR CAR!
Looking to sell or trade in your current Ride?
We Want Your Vehicle!
Want to know more?
Sell your Vehicle or trade it in for something else.
Here's what to expect:
• Stop by and we'll chat about the value of your vehicle.
• We will assess your vehicle and make you an offer.
• It's then up to you if you want to think about it, accept the offer, or apply your offer to a trade-in.
How to determine your offer
Some factors that will determine your offer include:
- The vehicle's over-all condition
- Features and options of your vehicle
- The history report of our vehicle
- How your vehicle drives
What you'll Need in order to sell your vehicle
Here's what to bring:
- Vehicle Title
- Registration
- A Valid ID
- All Vehicle Keys